Nothing better than to spend your weekend in the Vendée to escape the busy life and relax for a while. In three days you can enjoy the cozy atmosphere and indulge yourself in the rhythm of many activities and sights to see. During a 3-day stay, everything is possible in the Vendée, close to Les Sables d'Olonne!
Day 1 : Your arrival in the Vendée, so much to do !
As soon as you have arrived on camp site Village de le Guyonnière you should actually leave again immediately… There is no time to lose! The possibilities are endless and there is something to do for everyone: Amusement park Puy du Fou for discoverers, the Indian-Forest park for adventurers, nature and walking routes for those looking for rest and countless watersports activities for those who want sensation!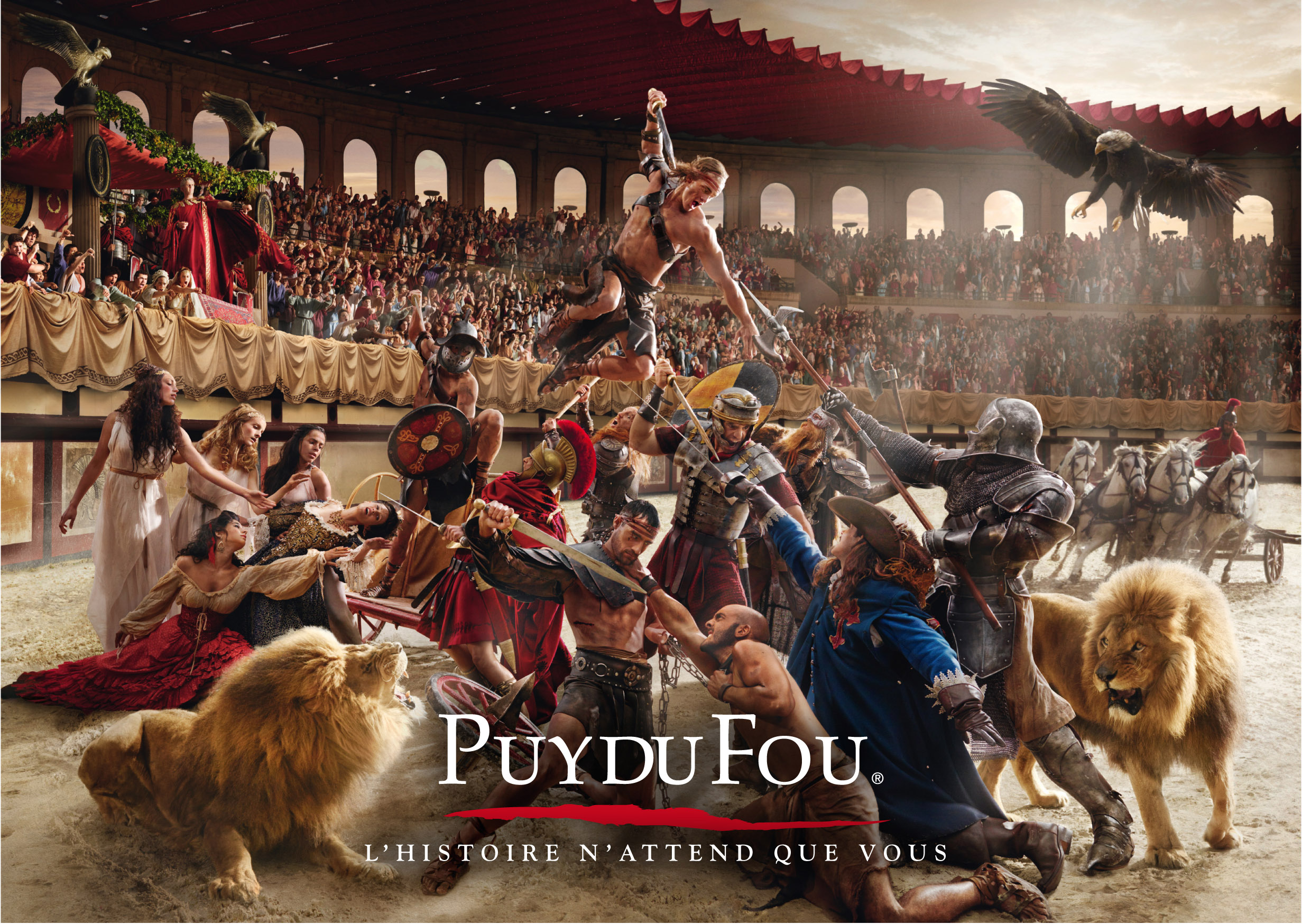 You can go to the heart of the Vendée to indulge yourself in amazing historical surroundings in the amusement park Puy du Fou. During the entire day you can discover the many facets the park has to offer: nature, craft, animals, themed restaurants, impressive spectacles etc. This park sure is worth the ride! This is confirmed by the many awards the park has already won (World's best amusement park 2014!).
Closer to the coast of the Vendée you will also find many possibilities to unlease your inner adventurer. You can go to the climbing park Le Grand Défi where you can do a tree-climb trail or play paintball. Starting this summer 2016 you can also visit the new water park O'Gliss Park, where excitement and sensation but also many possibilities to relax will be waiting for you!
Day 2 : Wander around and discover the beautiful beaches of the Vendée
Close to the camp site you will find beautiful sandy beaches and wild nature! Situated close to the well-known coastal resorts Les Sables d'Olonne and Saint Gilles Croix de Vie, camping Village de la Guyonnière is the perfect base for you to discover the Vendée coast. Whether you want to go swimming, do watersports, lie in the sun or wander around, the possibilities are endless here!
Day 3 : Relax on the camp site towards the end of your stay

To conclude your holiday in the Vendée, you can spend your last day discovering and enjoying the many activities and facilities the camp site
Village de la Guyonnière has to offer. You will have countless activities and a varied animation program at your service!.
In the morning, you can book a stay in our wellness-center and afterwards you can take a nice swim in our heated swimming pool with slide and lazy river. Then, after a nice lunch at your accommodation, you can take a walk around the camping, use one of the many sports fields or participate in one of the activities organized by our animation team!