We can't wait to meet you!
Many of you would consider winter as an off-peak period for a campsite, but it's actually a key moment.
This is indeed the perfect time to improve the site, to make it an even more welcoming place for your holidays. This winter 2018 in La Guyonnière, a brand new heated indoor swimming pool is building (you can check the work in progress on Facebook).
But that's not all: winter is also the perfect time to go meeting you! And for that, holiday shows are "the place to be". We often meet with a lot of pleasure some familiar faces, but we also meet people who does not know our campsite, neither the Vendée region nor even France in general.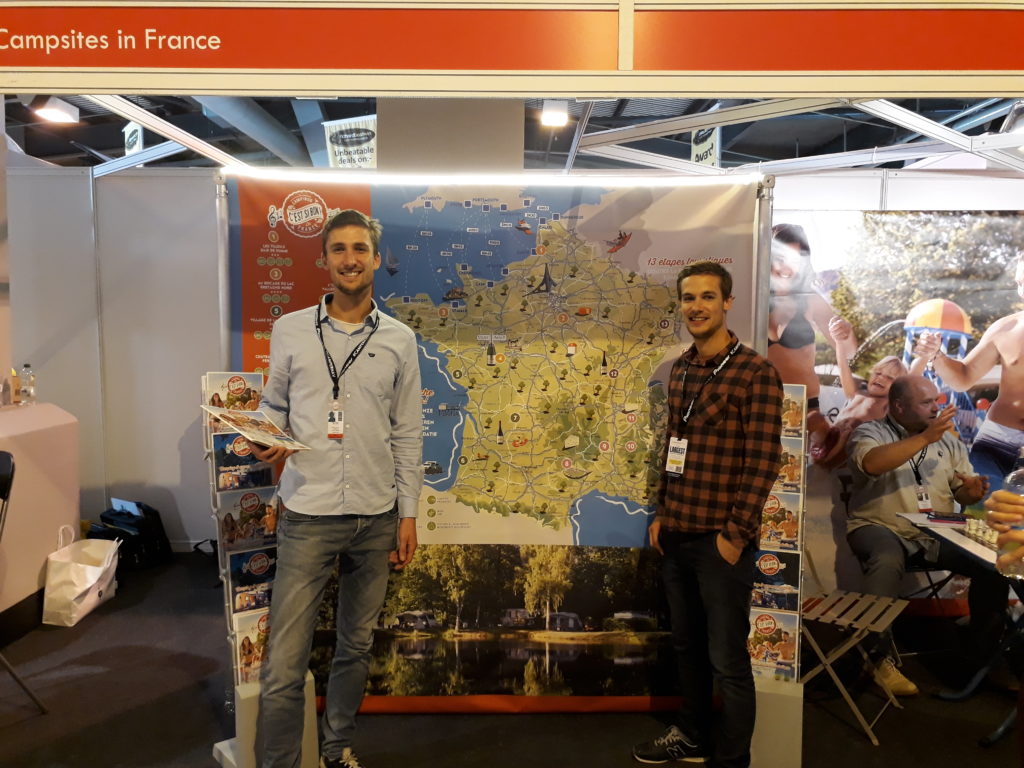 You will find below the list of the holiday shows we will be a part of in 2018. We really hope we will have the pleasure to meet you there, talk and why not have a drink (or 2!) to share a moment of conviviality, remembering the previous summer and/or waiting for the next one!
From the 10th to the 14th of January: Vakantiebeurs in Utrecht, The Netherlands
From the 18th to the 23rd of January: Caravana in Leeuwarden, the Netherlands
From the 19th to the 21st of January: Caravan & Motorhome Show in Belfast, Ireland
From the 26th to the 28th of January: Holiday World Show in Dublin, Ireland
The 10th and 11th of February: Salon du Tourisme in Brest, France