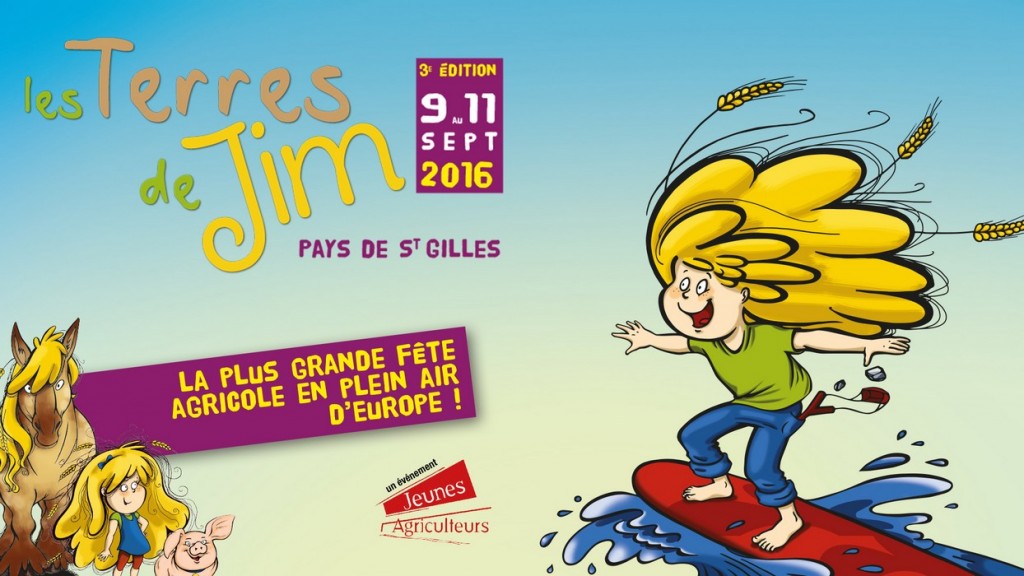 If you are interested in agriculture, we suggest you to plan a visit to the biggest agricultural event of 2016! And where else could this festival take place than in our beautiful region, the Vendée?
Terres de Jim is the biggest outdoor agricultural event in Europe. Many activities will take place during this festive weekend of the 9th until the 11th of september, including two national contests: The national Plowing contest and the national Parthenaise contest. There will also be an interregional contest for the Normandic cow-race, as well as many fun and sportive activities for all ages.
But that is not everything! Terres de Jim is a great event for everyone, not just for experts. Visitors of every age can learn a lot about the agricultural world, especially about the modernization of the sector nowadays, but also about the diversity and richness of the products that the sector develops.
And Jim, who is he ?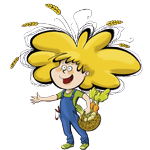 Jim is the festival's mascot, who makes sure the public can get as close to the agricultural as possible. With his curiosity, he will make sure none of your questions will be left unanswered! And he is not alone: His friends will tag along to assist him in entertaining you all. There will be the lovely and intelligent Fleur, for example, as well as the calm Paille and don't forget Bacon, the pig. All of them will make sure you will have a great time visiting the festival!
Les Terres de Jim 2016 in the Vendée, in numbers:
3-day festival (9-11 september)
An area of 120 hectares in Landevieille
More than 100000 visitors
About 1200 volunteers
At only a 5-minute drive from the festival, the camping Village de la Guyonnière will be waiting for you with open arms! We will be at your service as visitors of Terres de Jim if you want to stay for one or more nights. We offer both camping pitches and rentals such as mobile homes and chalets. Services open on site: heated waterpark, Bar, restaurant/take away,…
Big events call for drastic measures:
-> The D12 will be closed during the event, but we offer you a free shuttle service between the camp site and Les Terres de Jim !
For more information about the festival Terres de Jim 2016, you can take a look at their website :