Best Theme Park in the World in 2012 and 2014, Best Show in the World in 2016 and 2017, Traveler's Choice in 2016 and 2017,… a multitude of awards that have made the reputation of the Grand Parc du Puy du Fou in Vendée.
But for those who didn't get the chance to visit it yet, here is a little brief.
The Puy du Fou is not a classic amusement park, there is no thrill rides like you can find at Disneyland or Parc Astérix. At the Puy du fou, you watch, you observe, you admire. Young and old can't help but be amazed!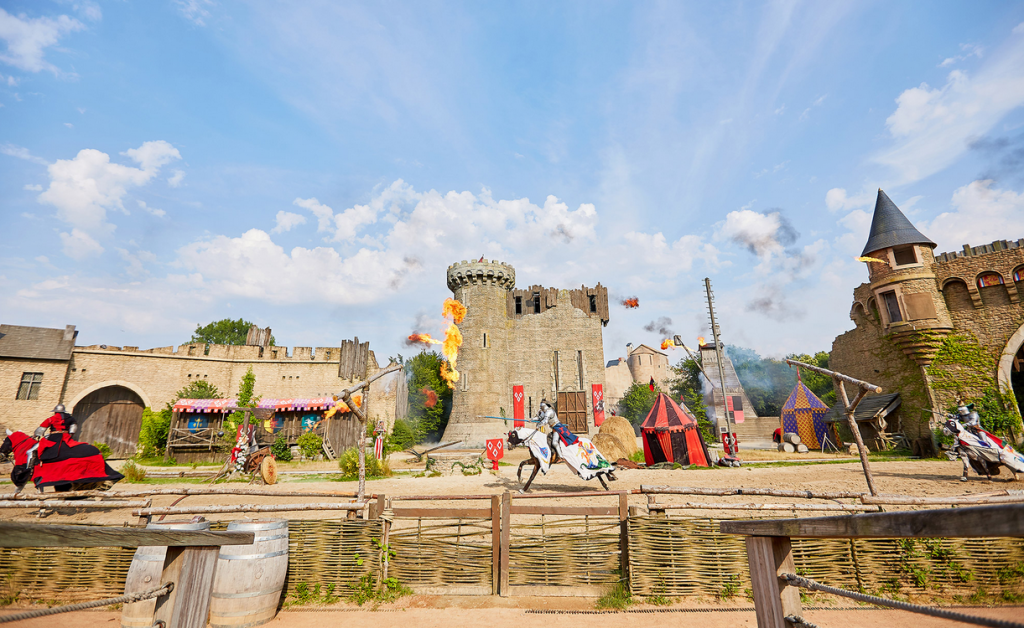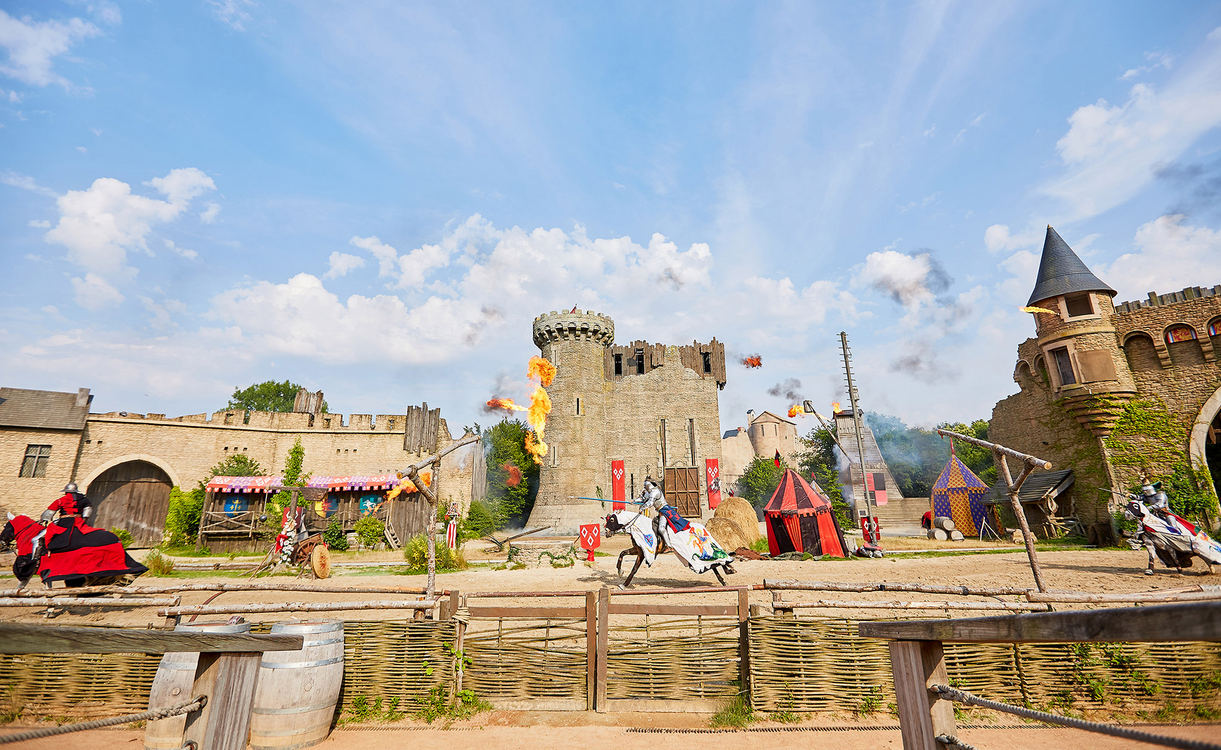 The shows this theme park offers are all original creations that trace the History of the Vendee and its region, or of France in general. Thus you will walk around a verdant 55 hectares park with animals, from a show to another.
Visiting the Puy du Fou is more than an unusual day, it actually is a journey through History: will you dare attend to the ruthless "Vikings" attack of the Fort de l'An Mil, then sit in the fabulous Gallo-Roman Stadium for the show called "Le Signe du Triomphe" and let you be astonished by the intense atmosphere of the Circus Games. Next, "Les Amoureux de Verdun" involve you in their romantic correspondence while you will cross the trenches. Also, you will discover a unique moving theater thanks to "Le Dernier Panache", and will follow Charrette in his life of a naval officer during the American War of Independence and French Revolution, until his very last fight for freedom. Moreover, why not be the first to get on board of "Le Mystère de la Pérouse", new in 2018, a marine expedition from which you may not come back, during XVIII th century…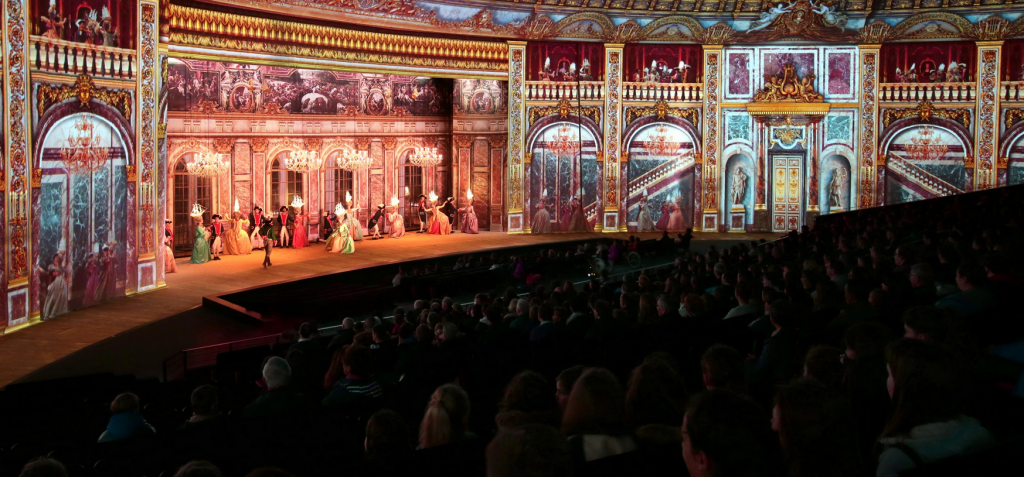 And this is a just a sample of what you could see in Le Puy du Fou, since the park offers a multitude of shows with breathtaking staging and special effects!
Finally, how could we write about the Puy du Fou without mentioning the famous Cinéscénie! Already more than 12 billion of people have been amazed by the biggest night show in the world: 1h40 of show with 2000 actors, playing at the heart of a 23 hectares stage with special effects, 3D projections… Grandiose!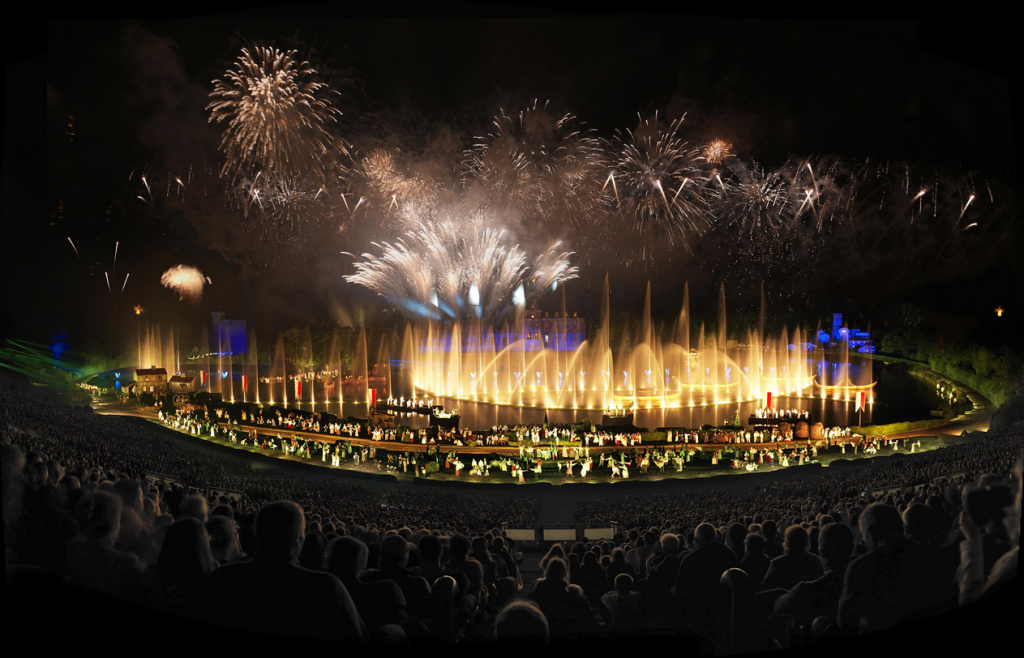 And you know what!? Spend a day at the Puy du Fou is very easy when you stay at Campsite Village de la Guyonnière: you can buy your tickets from the reception (and get a discount!), and enjoy the helpful tips of our receptionists! Your program is ready? Let's go for a 45 min drive and the Puy du Fou is all yours!