Find here more reasons to spend your summer holiday with us !
We know that it's not always easy to be able to offer holiday to your family, so when it's possible "YAY!" That's why we're also aware that when it is finally holiday time, the last thing you want is being worried about your wallet…
Lucky you, at la Guyonnière, you wont' be!
Here is the list of the freebies you'll enjoy in our campsite.
Access to the whole aquatic park. You may cynically say "Thank God!" but it is not obvious in every campsites. Some will ask you money to access to the indoor heated pool for example.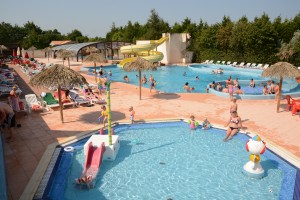 Animations on the campground. No you won't pay anything to let your children enjoy the Kids Club and our famous Tractor Ride every morning! You won't pay neither to assist to pop/rock bands concerts once a week in July and August! We'll only ask 0.50€ per card for the bingo night (nobody's perfect!).
 Sports: the access to the ping-pong tables, beach volley grounds, French "jeu de boules" area, and our multi-sports field (football, handball, basketball,…) is free. We can also lend you with deposit the equipment you'll need! As well, fishing on our private lake is FREE!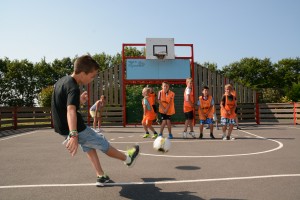 A library with French, English and Dutch books is at the reception of the campsite.
You have access to a shared freezer for your ice blocks.
Hot water and

electricity

are not on extra costs.
1 car allowed on your pitch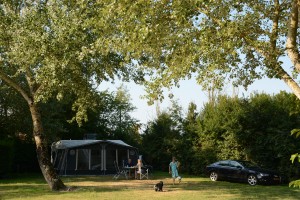 Your kids are growing up and require more privacy? We get that, that's why 1 extra tent is allowed on your pitch (if the total number of people does not exceed the total number authorized).
Talking about kids! Children under 3 years old don't pay on our camping pitches!
We saved the best for last!
You're a true camper, the one coming with a huge family tent. Of course, put the tent up is fun, it means that holiday is really starting! But when it comes to take the tent down, let's say that it's much less funny: you have to clean up and tidy up everything, and oh god! it's raining now, that's all you needed!…
But guess what?! We have THE solution!
What do you think about spending the last night of your stay in one of our "dortoirs"? To explain, this will be a way for you to take your tent down and pack all your stuff the day before your departure. Then you and your family will sleep in a room with sanitary, well sheltered and kept warm.
What a peaceful end of holiday, right?
Very limited number of "dortoirs" so don't hesitate to ask for it when you make your booking!
More information on our website
or +33251466259 / info@laguyonniere.com
Oh! I almost forgot! Our smile is free as well 🙂