Do you dream of a peaceful holiday, tranquility? Don't worry, it does not mean that you're not sociable and friendly. It's normal, you just want to be away from the crowd and rest with your family… You just need a real break actually.
Did you know that you can enjoy this kind of break in a campsite as well?! At Camping Village de la Guyonnière, the perfect moment for that is the low season! And there are many advantages:
–          The spring mild temperatures. You could say that the weather would not be so sure, and you'd be right. But keep in mind that in summer it is as well! And if during one day it rains cats and dogs, don't stay locked in your accommodation: enjoy our indoor swimming pool, which is heated to 28°C! By the way in 2016, the entire water park will be heated 😀
–          The smooth atmosphere of the Vendée coastal resorts. It is not uncommon that in low season, temperatures rise and offer such sunny days that beaches are so pleased to welcome you! And you don't have to fight to get 1sq.m for your towel, in Les Sables d'Olonne, St Jean de Mont or St Gilles Croix de Vie. On the contrary, you'll be able to play football, volleyball, without annoying anyone.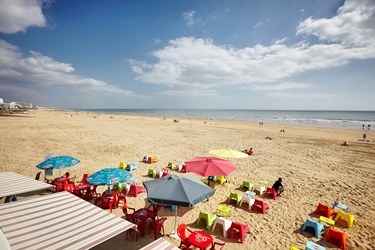 –          The road traffic. It is a big point: no traffic jam = no stress! Which also means more cheerfulness in the car 😉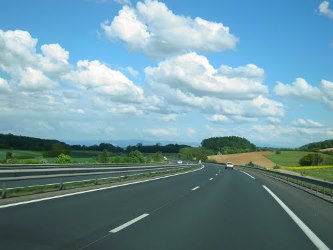 –          The animations. In La Guyonnière, you won't be bored during the low season: 2 team leaders will be here from the opening, the 23rd of April, to propose a program for the whole family. Kids club in the morning, outings in the afternoon (such as karting, climbing, canoe), et nights games as Music Quizz, Karaoke,…
–          The services. It's not obvious everywhere. We open all our services from the 23rd of April as well. Of course opening hours are adapted to the attendance. So it will be possible to eat at the Restaurant or at the Snack ; to get fresh bread and croissants every morning ; to have a drink in the Bar : to enjoy the entire Aquatic park ; to relax in our Wellness center,…
–          The PRICES! As low season is quieter and calm, rates are lower as well! The campsite Village de la Guyonnière offers you 30% off on rental accommodation!

Terms: for all stays between 23/04 and 10/07 (yes, you did read correctly: JULY!), if the reservation is made before the 22nd of April. Hurry up!

So you'll get that to enjoy the many advantages of the low season in Vendée, and to enjoy peaceful holidays in Camping de la Guyonnière with good deals, there's no time to waste! 🙂